White Label Exchange
Liquidity and Market Making
Digital Asset Management
Solutions for
Crypto software with source code - delivered as a SaaS solution, a custom-tailored service, or an extensible solution.
Qoden Advantage
Safe and easy to use. Your funds and funds of your clients stored in a cold wallet disconnected from internet or with a custodian such as Garda World, BitGo, Kingdom Trust. When using our white label offering funds additionally protected by US broker-dealer insurance on top of insurance provided by a custodian.
Own your tech. No serious crypto business can operate without owning its core technology. All of our digital assets software products come with the option to purchase the source code. We can also provide custom development services should you need to change any aspects of our software or train your development team to modify our digital assets software.
Easy integration into existing infrastructure. Deploying complex software modular systems such as a digital asset exchange often requires integrating with existing systems. Thanks to its open, standard-based, and extensible APIs, you can integrate Qoden's crypto software with other enterprise systems such as CRMs, ticketing systems, accounting, reporting, security monitoring and user directories.
Flexible deployment options, short time to market. Quickly deploy our digital asset software solutions in any environment. Deploy to AWS, Google Cloud, Digital Ocean or to your own cloud. Our crypto software can also work on VPS or collocated hardware. With Qoden, it only takes a week to go from a clean sheet to a fully functional digital asset exchange or wallet management solution.
Scalable, Performant. Qoden enables over 10,000 requests per second per CPU core with an average latency of 10 ms and 50 ms at 95 percentile. Microservice architecture enables elastic scalability, and different system components scale independently. When deployed in a cloud system, our digital asset software can automatically adjust to incoming loads by provisioning new resources
Deep industry expertise. We've been building, deploying and operating software systems in finance for over 10 years. We understand all of the complexity around our software -- including regulations, security, compliance, KYC/AML, monitoring, and integration. Our team can speak your language and provide crypto software solutions that are sophisticated from a business perspective.
Who is our clients?
Broker-dealers
Trading terminal/UI
Liquidity aggregation from multiple liquidity providers OTC trading desk
Asset tokenisation platform
Secondary market for utility and security tokens
Centralised and Decentralised Exchanges
Trading platform
Matching engine
Liquidity for exchange's order books
Market making for new tokens and coins
Digital Asset and Token Issuers
Secondary markets for digital assets
Custodians
Safely store and manage digital assets
Blockchain and fintech startups
As a foundation of their technology
Featured Blog Posts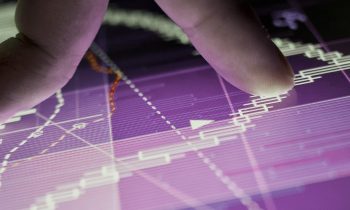 Oct 29, 2020
When exploring the possibility of entering the cryptocurrency exchange market, most people begin by enquiring…
Read more