White Label Cryptocurrency Exchange - Turn-key Solution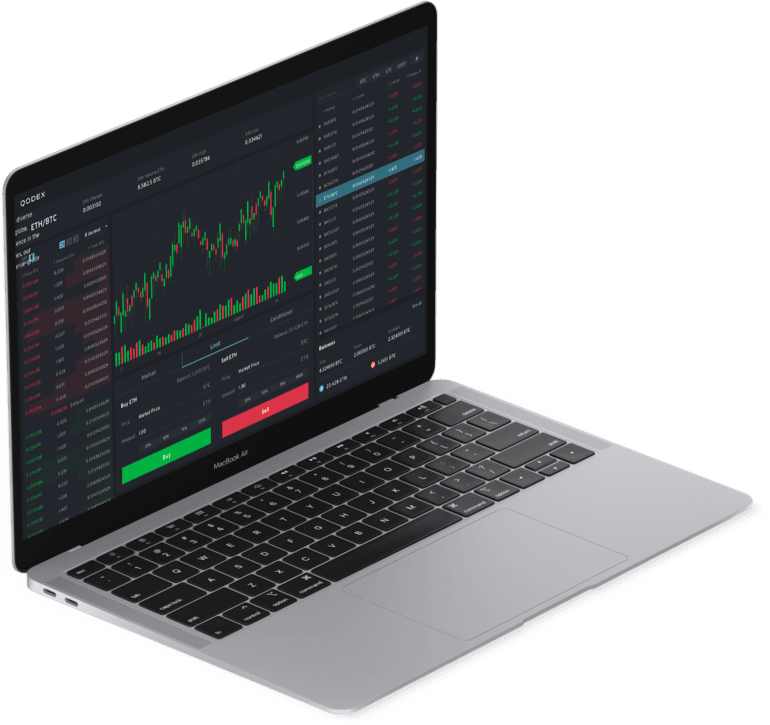 QODEX is our flagship cryptocurrency exchange engine product. Boasting lightning-fast performance and state-of-the-art security features, our trading platform integrates with leading blockchains and has been battle-tested on cloud and on-premises deployments.
Launching a digital asset exchange is a huge undertaking-our white label cryptocurrency exchange platform was developed to make this process as easy as possible for you. Our turnkey solution lets you focus on growing your brand without being held back by technical development costs and delays. Boasting a no monthly fee model, in which we grant you full source code access, Qodex offers you the flexibility needed to establish and scale a successful venture. What's more, you will enjoy fast delivery and institution-grade security, enabling you to rest assured your users' funds are well protected at all times.

Cryptocurrency Trading Engine
World-class crypto trading engine designed for retail cryptocurrency investors and low-latency automatic trading systems alike.
Crypto and Fiat Currency
From Bitcoin to Ether to USD, QODEX has the capability to support both cryptocurrencies and fiat currencies. New digital assets can be added as necessary.
KYC and AML
Built-in Know Your Customer (KYC) and Anti-Money Laundering (AML) services from some of the industry's leading providers.
Exchange Liquidity
Cutting-edge, battle-tested technology providing both liquidity generation and market making services within the exchange.
API and SDK Integration
HTTP-based REST and real-time push Websocket APIs with SDKs for numerous programming languages. Automatic trading and market making strategies based on the algo-trading bot development kit connecting to various crypto exchanges.
Security
Incorporated two-factor authentication (2FA) functionalities, hot and cold wallet integration, and direct SMS or email transaction confirmation support.
Margin Tradingcoming soon
Our white label cryptocurrency exchange engine supports margin trading, allowing you to attract more users by offering up to 100:1 leverage.
Mobile App
Manage your cryptocurrency exchange on-the-go with our sleek, user-friendly mobile application.
Are you interested in exploring how QODEX could take your cryptocurrency exchange to the next level? Click below to request your free demo today.
A member of our team will contact you and provide a comprehensive review of how our exchange engine software can solve your unique business challenges.
Request a Demo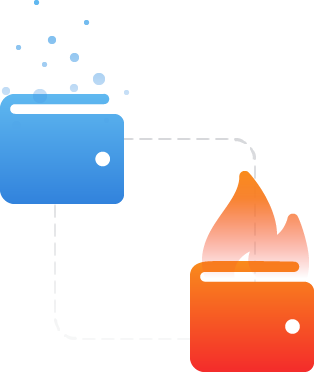 With the aim of providing unparalleled digital asset security, QODEX boasts an advanced wallet management system comprising both hot and cold wallets.
Hot wallets are used to accept deposits and fulfill withdrawal requests. However, rather than leaving funds in hot wallets-which are available online and thus more susceptible to security breaches-for a prolonged period of time, QODEX continuously monitors hot wallet balances and automatically transfers excess funds to cold wallets. This automated mechanism offers an enhanced and highly efficient layer of security for your assets.
For optimal security, it is recommended that you employ hardware wallets to manage your platform's cold wallets. QODEX does not access your cold wallet(s) directly, but automatically sends excess funds to it per your threshold preferences.
Beyond its exceptional performance, QODEX supports a wide variety of tokens out-of-the-box and makes it easy to integrate additional tokens and cryptocurrencies, increasing your crypto exchange's likelihood of achieving mass adoption.
Bitcoin

BTC

Ethereum

ETH

Bitcoin Cash

BCH

Litecoin

LTC

Tether

USDT

Dash

DASH

Ripple

XRP

Monero

XMR

ERC20

ERC20

NEP5

NEP5

NEO

NEO

Zcash

ZEC
The digital asset industry is evolving quickly-Qodex makes it a priority to stay on the cutting-edge of knowing what to support on its white label cryptocurrency exchange platform. From Bitcoin to Ethereum to lesser-known, emerging cryptocurrencies, there is no limit to what can potentially be listed using our digital asset exchange software.
If there is a digital asset that you would like included on our solution, simply contact our team of blockchain professionals and we'll integrate it into our infrastructure. At Qoden Technologies, we believe that cryptocurrencies are the way of the future, and that's why we're focused on integrating as many digital assets as possible into our exchange.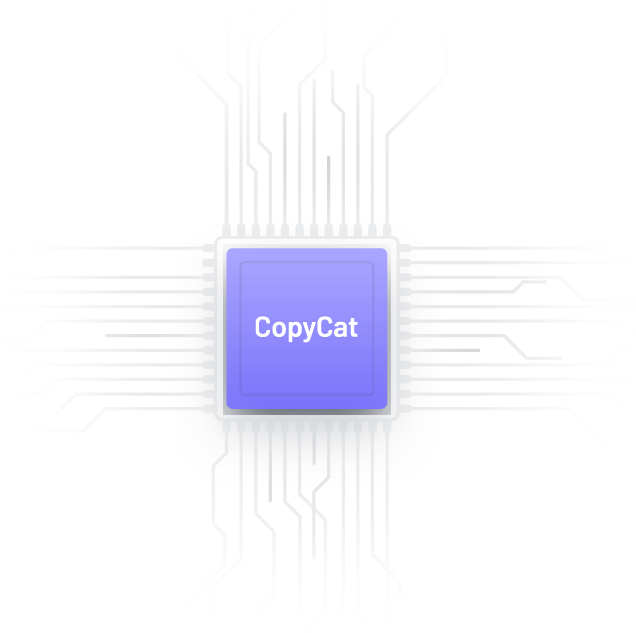 What's more, our exchange software comes with a built-in liquidity provider to ensure your crypto exchange has sufficient liquidity to attract users-from the moment you deploy the platform. How do we accomplish this? By integrating our proprietary CopyCat market maker bot which monitors competing crypto exchanges and requests similar orders on your platform, conveying natural trading activity. You can even add a small delta to the spread, producing incremental revenue for your exchange.
To ensure complete control over your crypto exchange's operations, QODEX provides a user-friendly and flexible admin panel to manage users, assets, and instruments. Through the intuitive back office dashboard, exchange personnel can easily keep track of end user activity and modify exchange parameters.
Admin panel extensions are also available, allowing you to highlight key system statistics, deposit and withdrawal requests, logs and audits, and other valuable analytics.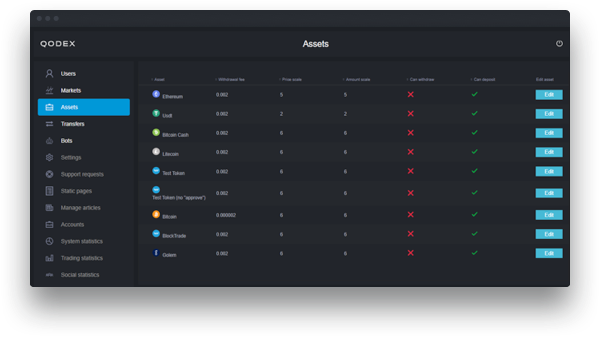 Less than 50mks capability of facilitating a trade
10,000 requests per second
Up to 10,000 unique users
Our top-of-the-line cryptocurrency trading platform has been designed for retail crypto traders and low-latency automatic trading systems alike. With the capability of facilitating a trade in less than 50mks, QODEX can fulfill 10,000 requests per second with an average latency of under 10ms; running on medium-sized servers with up to 100,000 unique users trading simultaneously.